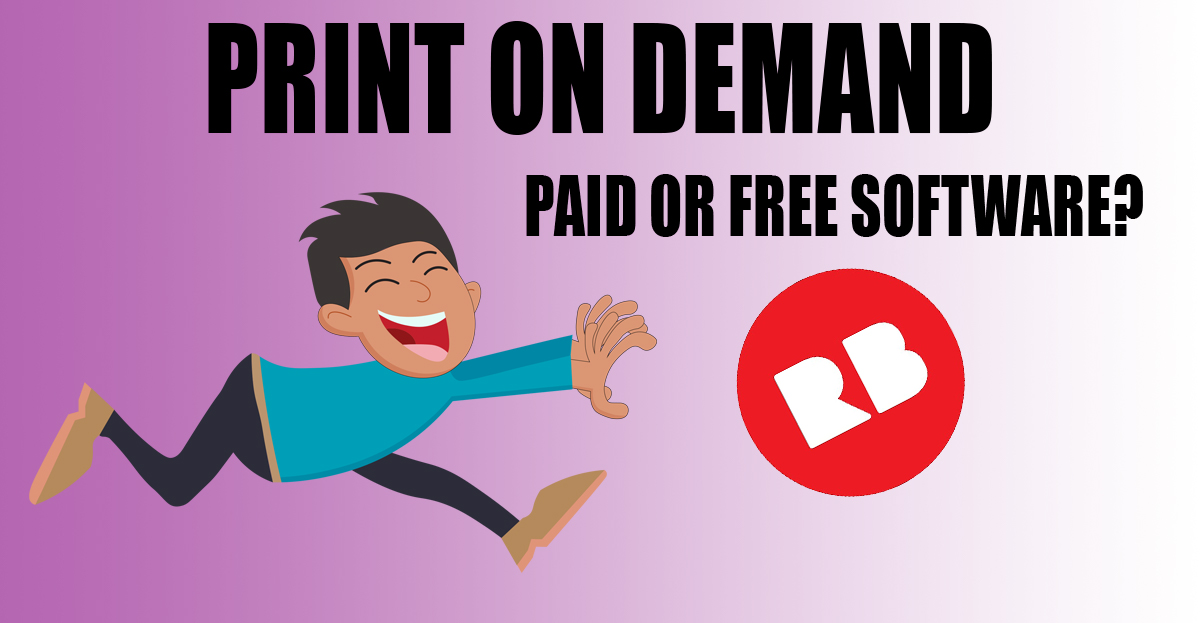 The print on demand industry has an incredibly low bar for entry, and if you do it right, it can be a good source of passive income. There are tons of great places to sell your designs online like Redbubble, Teespring, Teepublic and even directly on Amazon using their Merch by Amazon service. Getting started can feel overwhelming because there are so many options, so where do you start? Let's talk about it.
The basics of design tools
There are two common types of graphic design tools used to create designs for print on demand, raster and vector. Raster or pixel-based tools like Gimp (free) or Photoshop are tailored to work on pixel-based images like photographs. The biggest downside to these programs is that the files you output are limited to the resolution of the source material you start with. As an example, many images found on stock photo sites like pexels or unsplash will be downloaded at around 2000 pixels at 72 to 100 dpi (dots per inch) on the long edge, and most sites like Redbubble want files around 4500 X 5400 pixels at 300 dpi for maximum compatibility with all products. This means that if you download an image of a squirrel depending on how big the squirrel is in the frame, you very well may not be able to use that image for printing purposes. Recent updates to photoshop have included the ability to increase the resolution of an image significantly, and there are dedicated plugins which will also increase the resolution of your image, but these can only go so far before the output begins to look fuzzy and unusable. Generally, if you plan to base your designs on photo type images, you will want to take your own photos so they are in higher resolution.
The second type of tool commonly used for print on demand is vector-based programs like Affinity Designer (Win/Mac $24.99, iPad $9.99) and Adobe's Illustrator (subscription). The benefit of using vector-based programs is that they are not based on resolution or file size. When you create designs in vector software, you are putting points and curves together to make a shape. These shapes are all mathematically based and can be scaled to any size and resolution needed for your printing needs. The biggest downside to these programs is they take time to learn, and the end result is often cartoon-looking. Be aware that vector-based programs are CPU and GPU intensive and can really bog down an older computer.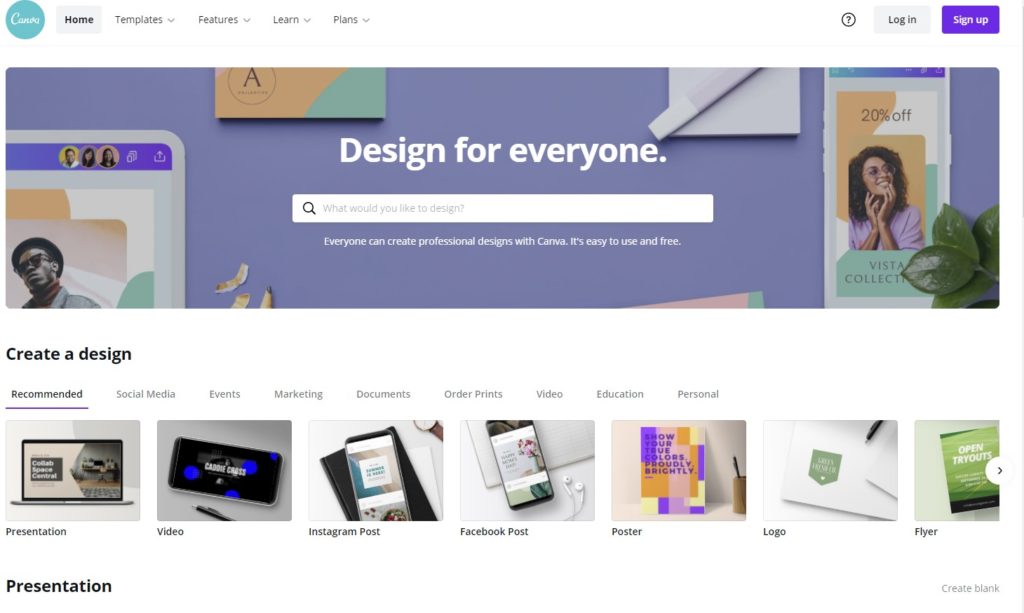 What if I can't draw?
The tool many choose to create designs for print on demand, especially when first starting out is often a template-driven drag and drop site like Canva.com. Canva provides lots of good-looking templates to get you up and designing (and selling) right away. Canva includes commercial usage rights and can keep you virtually buried in designs to choose from if you opt for the premium subscription level of Canva's service. Canva is a great place to start if you have no graphic design or layout skills and want to quickly get some designs up on your print on demand service. If you have watched any of the YouTube creators, they often tout Canva as the go-to solution for most beginning print on demand workflows.
The biggest downside to using sites and drag and drop solutions like Canva is that everyone with little to no graphic and design layout knowledge is using the same templates. Customers are picky and they tend to glaze over their interest when offered multiple versions of the same shirt with marginally different text treatments. Remember that if your dream shirt says I love Dogs with a picture of a dog, you can execute the design in Canva, but the result you will upload to Redbubble will use text, images and layout that many other designers are also using. Your I love dogs shirt is no longer unique since it uses the same dog picture that is on a hundred or thousand other shirts available on Redbubble. This one reason is why most new designers fail to sell designs on Redbubble and other platforms after watching the YouTuber crowd hype the ease and lucrative nature of print on demand.
Which is best free or paid software?
The best answer to this is: it depends. If you are looking to throw a few text-based designs up on Redbubble and make a few quick sales, then perhaps Canva might be the best option for you. With Canva, you are limited to the look of their designs templates and if you do not plan to do t-shirt design long term this is a good solution.
The biggest factor to consider in your decision when looking at tools to create your print on demand designs should be longevity and flexibility. What if you start a print on demand business today and spend thousands of hours creating and uploading designs and the free service or software you are using to create your designs is suddenly no longer available? Canva is a big site, but what if the legislation surrounding their content and templates changes? What would you do if the free software you spent hundreds of hours getting used to is no longer being upgraded? Choosing programs like Affinity Designer, Procreate and Illustrator are not only industry standards, but less likely to vanish because their team is not making it on the freeware model. I have gone the free/cheap route with programs before, and the program I spent hundreds of hours learning was suddenly gone because the technology in the free program was purchased by a larger company (Sony) and later phased out. It is frustrating and can lead to downtime while you learn a new program or suite.
The argument for paid options
What if you want to get serious about making designs and the templates offered at Canva do not fit your needs? If you are looking to make unique designs (that have a better chance of selling), then it is going to cost you two things: money and time. If you subscribe to Illustrator, you will be learning to use an industry-standard design program. There are a million and one free YouTube tutorials available to get you up and running quickly. The point that I like to make is that when you are learning to use an Adobe product, you are learning a lasting skill. It can take time, but there are a lot of sources available for support when you decide to walk down that well-traveled road.
The time part of the equation is learning the basics of graphic design. YouTube is a good source, but I have found that sites like skillshare and Udemy offer great courses that are produced by knowledgeable instructors. Udemy often has sales offering their master classes for less than 20 dollars. This isn't an advertisement for Udemy, I just personally use them and have found their content very high quality and I recommend them to anyone looking to learn a skill.
Setting yourself up for success long term
Learning graphic design and a program like Illustrator will net you a set of skills that are not dependent on companies like Canva to produce your product. You are also setting your work apart from the competition. Once you know the rules for text layout and can create assets (like your dog picture for your dream shirt) then your work is elevated above all of the designers who rely on Canva.
One thing those who take this advice learn quickly is that once they have the basics down pat, they have another source of revenue available to them that other designers do not. If you can create the dog picture in illustrator, suddenly you can offer services to other designers who lack the skill to create those assets themselves. Offering to create those awesome dog pictures on sites like fiverr can be a good source of income that you can do while you are creating new designs for your print on demand shops. I have often created assets that never became shirts, and was able to sell them on fiverr, recouping my time spent on those images.
Setting yourself apart
So, learning graphic design and illustrator sets your work apart from the rest of the crowd, and also opens another income venue, why wouldn't you do it? Remember that a monthly subscription to use illustrator is a business expense, which you will be happy about when tax time comes. The problem with setting your work apart for the competition is that you will get more sales and thus have to pay more taxes. Print on demand is a very low overhead business and a subscription to Adobe's Creative Cloud can certainly help offset that. Who knew that selling more could cost you so much?
Conclusion
What do you think? Did this article convince you to consider investing in yourself to learn a new skill, or will you stick with the free or drag and drop options? I love to hear from my readers, feel free to drop me a message here with comments about this article or questions about print on demand. Because I use name brand words, I can't monetize my content so if you like articles like this, please share them with your print on demand community and spread the word.
Now get out there and get designing!